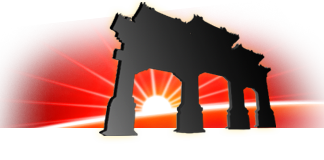 Cart (

0

products)
Cart (1 product)
Total shipping
To be determined







Company introduction
Since 2005...
Based in China since 2005, we have worked to select the best products and goods related to martial arts and combat sports practice. Our long term presence in China allowed us to establish and maintain trusted relationships with the best Chinese suppliers. Most of them are certified/appointed by Chinese Wushu Association and International Wushu Association, and chosen by most of professionals.
ChinaTown-Shop.com
As a result of this hard work, we have developped the most complete catalog of goods related to Chinese martial arts, available for purchase online directly from China since 2006, on the webshop ChinaTown-Shop.com.
In a couple of years, this webshop has become the leader in France in the domain of kung-fu, tai-chi and chinse boxing, with an unique and exclusive range of goods that you couldn't be found outside of China. We also offered the possibility to personalize and customize products such as clothes, weapons, ...
ChinaTown-Shop today :
A small aside, to specify that to this day the website ChinaTown-Shop.com is still running and you can nor order directly from China, just-in-time and esclusive products that you can not finf anywhere else. We also, still offer customized and personnalized items such as clothes and weapons.
Choosen by the French Wushu Federation and many European clubs
The French Wushu Federation selected us as official partner and supplier of goods since 2010. This partnership illustrate their trust, and our professional attitude when it comes to business. Many European clubs selected us as well and order with great satisfaction.

DragonSports.eu
Strong from this experience, we created an company in France in order to supply a complete offer of goods related to all forms of combat sports, martial arts and energetics arts on DragonSports.eu, which was launched in 2012.
In order to best meet the issues raised by our operation from China, such as shipping delays, Customs fees and payment facilities... With a storage location for our products in France, we have been able to meet the expectations of our French and European customers.
DragonSports.eu is also the desire to expand our offer, which was until then limited to Chinese martial arts disciplines, to the entire galaxy of martial arts and combat sports!
That's when we started our work of sourcing and selecting the best martial and combative brands in Europe, which are now part of our calogue. We will mention in a non-exhaustive way, the following brands: Metal Boxe, Venum, Adidas, Everlast, Kwon and many others...
Our company
Our company is registered in France under the form of a limited company (SARL), and we are located in the South of France in the department of Hérault.
Company name

E-FRANCE

Head office

304 rue Gustave Eiffel
ZAE Quartier d'entreprises de l'Europe
34290 Montblanc (France)

SIRET number

529 731 978 000 35 (R.C.S. Béziers)

APE code

4619B

VAT number

FR 35 529731978

Armourer approval

arrêté n° 2013/01/1224 (préfecture de l'Hérault)
certificat de qualification professionnelle « Commerce Armes et Munitions » validé par la FEPAM en 2020
Construction of our company buidling
In 2017, we started building the headquarters of our company in the village of Montblanc (34), the project is co-financed by the ERDF (European Regional Development Fund).

This new location allows us to work in better conditions, and also offer a better customer service with, for instance, the setup of a show-room.
Show-room
We have a show-room area which allows us to welcome you and present our entire range of products, with the possibility of testing the products or trying them out. A fitting room and a large mirror are at your disposal for this purpose.

Adidas Pro-shop
Since 2019, our company was selected to be an official distributor of adidas combat sports. DragonSports.eu the official dealer of the brand adidas in the South of France !
DragonFitness.eu
In recent years, we have seen a very strong interest in crossfit, which includes strength training, strength training, endurance, gymnastics and cardio. MMA practitioners were the first to integrate cross-training into their physical preparation. Today this type of training can be a complement or even an important part of your training, whatever your martial arts discipline or combat sport is.
Always attentive to the needs of our customers and the evolution of sports training practices, we are launching in the Fall 2019, a new online shop DragonFitness.eu, specialized in providing equipment for your cross-training, circuits and weight training. This dedicated site will offer better visibility to specialized cross-training products, but also to everything related to the equipment of your gym.
More information & contact
For more information, please contact us via email, all the contact information are available on this page :