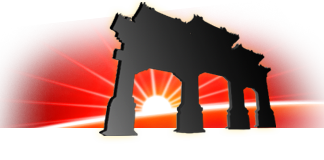 Cart (

0

products)
Cart (1 product)
Total shipping
To be determined
Privacy and Security Notice
Data collected
We collect the data that you input when you create your account :
Which is your firstname, lastname, email adress, phone number, delivery address and invoicing address.
Also, when you pay with paypal or systempay (credit card) we may collect data relative to the transaction (see below section "Security of transactions" for more information).
Security of transactions
We selected SystemPay and PayPal for the online processiong of payment, both are reliable and well-knowed secured payment organisation.
Paypal use SSL encryption while processing payment, banking informations are crypted while send on the internet. PayPal takes care of the processing of payment, we don't have any access to your banking information. Also, we are a PayPal verified premier account holder, which is a better guarantee for your security.
We use Systempay service (network of Naxatis banks) in order to accept payments by credit card. the payment is made on Systempay website, it is secured with SSL protocol, so your credit card information are encrypted over the internet. Systempay collect the data relative to your credit card.
After the transaction is completed, Systempay send us partial data information regarding your payment (a part of your credit card number (4 digits are removed) and expiration date).
Protection of your personal data
We consider your personal information, that is your name, your postal address, your phone number, your email address and any data transmitted to our web site are confidendial. This is why we promise not to disclose any information about you to anyone, except to third party in charge of treating your order. Also, you can modify your personal information by accessing the page My account.

Also, in accordance with European laws, Your rights are as follows :
The right to be informed
The right of access
The right to rectification
The right to erasure (the right to be forgotten)
The right to restrict processing
The right to data portability
The right to object
If you have registered an account in our website, you can exercise your rights of access, rectification and erasure from your customer account in a couple of clics. For any other request, please contact us via the contact page.
Electronic mailing
If you signed up for our newsletter, e-France company may send you commercial email. However, if you do not wish to receive our email, you will have to uncheck the appropriate checkbox from your account page.

Also, in every email that will be send to you, a link will allow you to unsubscribe at any moment.
Cookies
« Cookies » are data writted on your device (computer, table or mobile phone) by a server.

Whe you first visit our website, a banner will appear, explaining that we use cookies to enhance navigation. You must click a button to accept the use of cookies.

Our cookies are valid for 12 months.

If you have registered an account in our website, you can revoke your agreement to our cookies from your customer account.
Web traffic statistics with Matomo
The service « Matomo » the service allows audience measurement and website traffic statistics, and therefore allows us to know the number of visits, page views, ...

Matomo is hosted on our own web servers, and does not transfer any data to servers that we do not control.

In addition, we use Matomo with the extension « AnonymizeIP » which makes it possible to process IP addresses in abbreviated form and therefore exclude any possibility of direct overlap with the person. The IP address transmitted via Matomo by your browser is not combined with other data that we collect.
Providers
We use third-parties to monitor and to enhance our services. In some cases, these providers will use personal data to fulfil their contractual obligations (with us). Those providers are listed below (but not limited to those listed) :
Sending data
If a customer order voluminous goods (punching pad, ...), in some cases we might ask the supplier of the goods to ship directly the products to the customer, so we can save time and money on the shipping. In that case, we will transmit the delivery address and the phone number of the customer to this supplier. If you want more information about this, please contact us.
Also, if your delivery address is outside of European Union and you order goods on the website ChinaTown-Shop.com, we will transmit your delivery information (delivery address and phone number) to the shipping company corresponding to the shipping method that you have choosed (DHL, EMS or ChinaPost).